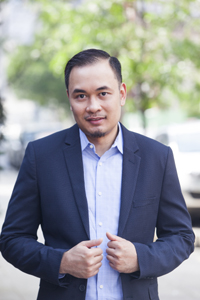 Danreb Soriano
Licensed Real Estate Salesperson
M: 646.330.7885
Danreb "ML" Soriano is a licensed real estate salesperson who takes an active interest in his clients' success and goes the extra mile to help you reach your goals. He is an entrepreneur at heart, and in addition to serving as a licensed real estate salesperson, he is a designer, photographer, and business owner.
Danreb was born in the Philippines, and he grew up in Brooklyn. He now calls Queens Home. Bilingual, he is fluent in both English and Tagalog. He believes in the power of education, and he earned his Degree in Business Administration and Accounting.
When you work with Danreb, you can be sure that you are in good hands. From the initial listing process all the way through to the negotiations and the closing, he will guide you gently through what he is doing and ensure that your experience is a stress-free one. He puts in the work so that you can relax and take everything in.
When Danreb is not hard at work in the office or showing homes in the field, his favorite pastimes are playing basketball and vlogging. He is also a traveler, seeking out adventure in new places all the time. Intent on seeing the whole world, he is someone who enjoys meeting new people and taking in new cultures, finding endless points of fascination anyplace he goes.
Languages Spoken:
English