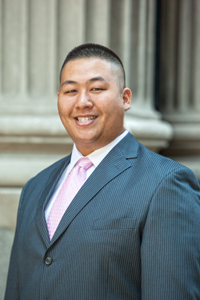 Jonathan Mui
Licensed Real Estate Salesperson
M: 646.773.3577
Jonathan Mui is a native of New York who cut his teeth serving affluent clientele at Infiniti and Lexus, and has established an exceptional track record in luxury sales and support. His customer-first approach, extensive knowledge of the city, and keen understanding of high-end lifestyles make him an excellent person to have in your corner. He is remarkably approachable, responsive, and has a penchant for pleasing others. His MO is to establish a mutually beneficial, lifelong relationship with you and help you to find your dream home.
At a young age, Jonathan was heavily influenced by his immigrant parents who started from scratch and worked their way up to become considerably successful. He cites their story as a great inspiration and strives daily to emulate their strong work ethic.
Jonathan actively seeks to enrich his life in all areas, including his leisurely and athletic pursuits. He plays in a softball league and joins pick-up basketball games on weekends. Never one to shy away from a challenge, Jonathan recently completed his first triathlon. He also trains in Brazilian Jiu Jitsu, continually inching closer toward that coveted black belt.
Goal-oriented and dedicated, Jonathan will be an invaluable resource in your hunt for a new home.
Languages Spoken:
English, Cantonese